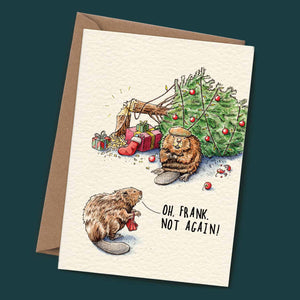 The Beavers - A beautifully detailed & quirky illustration of two beavers at home. This hand made Christmas card is blank inside for you to write your own message.

Measuring: 12.5cm x 17.7cm

Bewilderbeest designs are proudly absurd & don't always make sense.
The card is slightly textured which is lovely to write on – printed on ivory hammered card stock (300gsm)Packed with a recycled brown envelope.